The American Department of Health and Human Services has released a set of guidelines this Monday (12th November 2018) regarding the amount of exercise individuals need in order to stay healthy. The guidance is aimed at the sedentary population warning them of the ill effects of not being physically active.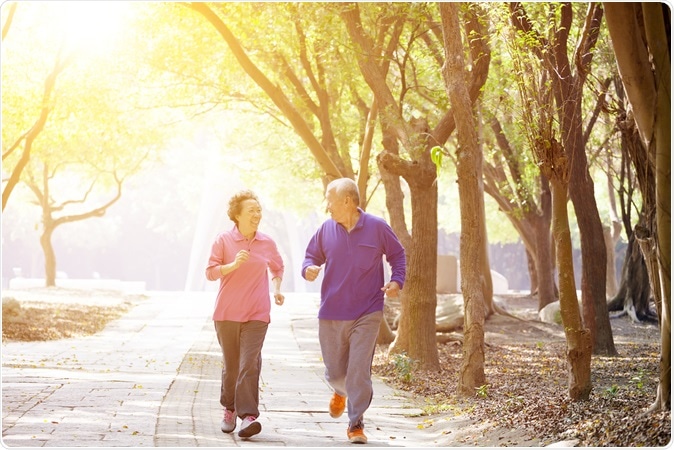 Image Credit: Tom Wang / Shutterstock
The report states that only around 20 percent Americans (26 percent of men, 19 percent of women and 20 percent of adolescents) meet the regular recommended physical activity guidelines and this deficit costs $117 billion in annual health care costs. The report was published in the Journal of the American Medical Association.
The first such guidance was released in 2008 that stated that people need to exercise in at least 10 minute sessions. The new guidelines say that while these short bouts of exercise can break the monotony of sedentary life, they may not add up to the total required amount of exercise. One long bout of exercise may still be more beneficial.
This new document released Monday at the American Heart Association's 2018 Scientific Sessions in Chicago is the first upgrade on the earlier guidelines. Brett P. Giroir, assistant secretary for health at HHS said in a statement, "Sit less, move more. Whatever you do, it really all counts." He added, "The new guidelines demonstrate that, based on the best science, everyone can dramatically improve their health just by moving — anytime, anywhere, and by any means that gets you active."
The outlines of the new guidelines include;
Moderate-intensive activity for adults includes brisk walking at 2.5 to 4 miles per hour or raking leaves or playing volleyball.
Vigorous-intensity activity includes running or jogging, carrying heavy groceries, taking up strenuous exercise classes.
Cycling and swimming fall into either of these two categories depending upon the effort spent on them.
Any amount of moderate to vigorous activities are recommended for adults
For adults, the guidelines state at least –
150 minutes (2 hours and 30 minutes) to 300 minutes (5 hours) a week of moderate-intensity activity OR
75 minutes (1 hour and 15 minutes) to 150 minutes (2 hours and 30 minutes) a week of vigorous-intensity activity OR
Similar combination of moderate- and vigorous-intensity aerobic activity
Aerobic activity is to be spread out over the week
Other physical activities beyond the recommended are beneficial.
Muscle-strengthening activities of moderate or more intensity are to be included in fitness regimen for at least 2 or more days per week.
Older adults need multicomponent physical activity including aerobics, muscle strengthening exercises as well as balance training.
Safety with physical activity in older adults is important the guidelines say
The level of efforts for physical activity and the level of fitness is to be matched in older adults
Older adults need to be as much physically active as their chronic conditions allow when they cannot adhere to the 150 minutes guidelines.
This new guidance includes outline of physical activity for pre-schoolers for the first time.
Children aged between 3 and 5 "should be physically active throughout the day to enhance growth and development."
Caregivers of such children should encourage active play of a variety of types
For at least 3 days a week there should be exercises to strengthen bones and muscles in children that include running or jump-roping.
There should be at least 60 minutes of aerobic activities for preschoolers and children
There is guidance for activities among pregnant women and women who have given birth recently as well as for people with disabilities.
The report says that regular physical activity can keep the risk of diseases such as high blood pressure, diabetes, heart disease, certain cancers lowered. Cancer risk of bladder cancer, breast cancer, bowel cancer, esophageal and stomach cancers, kidney, lung and endometrial or uterine cancers is lowered with routine physical activity. Regular physical activity also lowers risk of dementia and Alzheimer's disease.
Source:
https://jamanetwork.com/journals/jama/fullarticle/2712935
Video fragment