40th Anniversary Draws International Attendees to Milwaukee's Discovery World
Starting an environmental company in the late 1970's was not nearly as well received as it would be today, but Gene Anguil, Founder of Anguil Environmental Systems, persevered. Four decades later, Anguil is recognized as a worldwide leader of industrial air pollution control and wastewater treatment technologies. On August 12th, the company is hosting a 40th anniversary party that will be truly international, drawing attendees from across the United States, Asia, and Europe. Held in downtown Milwaukee, the private celebration will be one of the first events in the new wing at Discovery World overlooking Lake Michigan.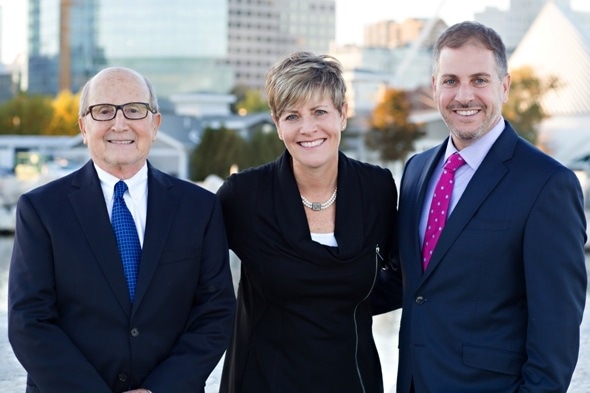 Approximately four-hundred people are expected at the Sunday evening party. Guests will consist of employees, both current and former, as well as partners, key suppliers, sales representatives and close family friends. "It's important that we recognize the people and companies that helped us get where we are today," said Gene. "While my wife was our first, and arguably most-important employee, there were also a lot of other vital contributors to our success."
The night will include a multimedia presentation focused on Anguil's Recipe for Success: Vision, Expertise, Leadership, Employees, Resilience, Fun, Community, and Family. Dinner and dancing will follow a series of speeches by key Anguil personnel. According to Chris Anguil, son of Gene and President of the company, "August 12th also happens to be Gene's 80th birthday, so there may be some surprises".
Throughout the past four decades, the company has celebrated countless successes, but also persevered through some challenges. Major milestones include several moves into increasingly larger facilities, the establishment of international operations, development of an extensive global sales representative network, and a continuous garnering of awards like the employee-driven Top Workplace distinction and the Environmental Business Journal Achievement Award. The tragic passing of Gene's oldest son Jeff in 1993, then company President, was one of those challenging moments that tested the company's resiliency while cementing the family culture that still exists today.
The 40th anniversary celebration comes at a time of widespread enthusiasm for the company's mission and steady growth, including the hiring of several third generation Anguil employees, aggressive global sales targets, and the completion of a remodel of their corporate headquarters in Brown Deer. This investment buoys the optimism of employees and the surrounding community, looking ahead to many more years of success.
Source:
https://www.anguil.com/